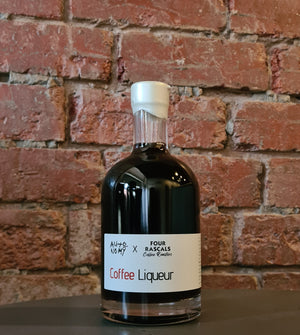 Autonomy X Four Rascals Coffee Liqueur 500ml
Four Rascals
A Collaboration between Autonomy Disillers and For Rascals Coffee Roasters, this Coffee Liqueur uses only Australian ingredients. They've sourced coffee from the Northern NSW hinterland and carefully roasted it back at their Melbourne HQ. Then the masters at Autonomy craft the spirit and the two combine to create black gold!
25% ABV, 500ml
NO PRESERVATIVES. VEGAN FREINDLY.
Best consumed within 4-6 weeks from opening. Natural sediment may occur.