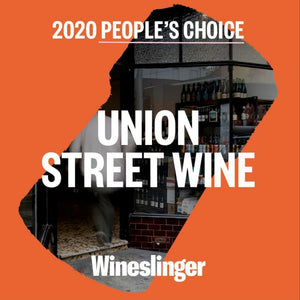 We have Won the People's Choice Award!! Young Guns of Wine- Wineslinger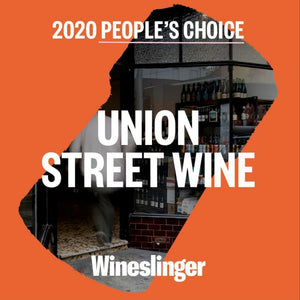 WORDS BY YGOW
The Wineslinger Awards, the wine guru's guide to the best haunts in Australia right now, has crowned the 2020 Wineslinger winners – as voted on by over 100 of the country's leading sommeliers, winemakers, hospitality tastemakers and journalists – in a virtual awards presentation.
The four trophies presented were the top spot 'Wineslinger', 'Best New Haunt' for the best newcomer, the 'Maverick', recognising a venue pushing the boundaries of possibility, and the publicly voted 'People's Choice'.
In 2020, the trophy winners are:
"2020 has been the toughest year ever for Wineslingers in this country, and that's made it equally tough on cutting edge winemakers who rely on the passionate individuals and their brilliant venues to capture the imaginations of wine lovers. We're so excited to celebrate the places and hospitality professionals serving up the best wine experiences in the country, and after months of lockdown and restrictions, getting back to supporting them in person," said Wineslinger Founder Rory Kent.
COVID-19 has made it a difficult year for venues nationwide, with forced closures across the industry. Some adapted by pivoting to selling takeaway wine and food, some battened down the hatches and waited for the storm to pass, while others sadly cut their losses and shut up shop.
"In Australia, COVID has been particularly brutal on Melbourne," said Kent. "When we announced the Top 50, Melbourne was going into their second lockdown, which was supposed to last six weeks. When that dragged on, we postponed the trophy announcement to now, so we'd have something to celebrate. So tonight, with restrictions easing, it was especially pleasing to celebrate those venues."
In more much needed good news for Melbourne – after 10 days straight of zero cases – Carlton Wine Room was named the 2020 Wineslinger. After being closed for almost seven months, it was a welcome win for Andrew Joy (front of house), Travis Howe (sommelier) and John Paul Twomey (chef). The trio opened the venue in early 2018, blurring the lines between wine bar and restaurant to serve up Australia's best wine experience in a cool, unpretentious environment.
"Andy and I love the Wineslinger awards because it's people voting for the places that they actually love and want to go to," said Howe. "To be named with City Wine Shop and 10 William Street [2018 and 2019 Wineslinger trophy winners] is such a fast progression for us and so far ahead of where we thought we were, and the fact that we've been voted in by our peers in the industry is incredibly humbling."
Best New Haunt was awarded to Adelaide's Leigh Street Wine Room. A temple of natural wine, Leigh Street Wine Room has made an immediate impression on the national Wineslinger panel of industry experts, announcing itself as one of Australia's best wine venues within just over a year of opening, with a 400-plus strong wine list and some of Adelaide's best food.
"We're absolutely ecstatic to have been awarded Best New Haunt," said chef and owner Nathan Sasi. "You don't open a venue to receive an accolade, you open a venue to make people happy and have an enjoyable and memorable experience, and it just makes it better when people in the industry tap you on the back and say they want to recognise you for doing what you love."
Brisbane's Snack Man took home the Maverick trophy as the venue pushing the boundaries of possibility for 2020. Snack Man serves up tricky-to-match Chinese snacks with European wine gems, and they debunk wine and food pairing conventions. There's a cellar of around 300 'unlisted' wines at Snack Man, which guests have got to chat to the bar staff about in order to order – so patrons have to engage. This gambit could backfire but here it turns into an adventure. The Snack Man wine bar goes hand-in-hand with their Happy Boy restaurant next door, which has a dedication to showcasing emerging Australian producers, with winemaker 'takeover' nights, and perhaps the most exciting lineup of house wines in Australia. The Snack Man and Happy Boy experience is a knockout one-two combination, full of thrills and discovery.
"We were really excited just to be named in the Top 50 and now, even more, to have won the Maverick award," said owner Cameron Votan. "In a way, the Brisbane wine scene is still up and coming and there's been a few guys that have really pushed the wine bar flag here, and we're coming in behind them. Our intent for Snack Man was to create something uniquely Brisbane, for Brisbane… And the word maverick is very fitting, as it is about what we want to create, not necessarily what has come before."
The People's Choice, as decided by the public via online voting was awarded to Geelong's Union Street Wine. Opened in early 2014 by Andy Leigh and Lewis Phiddian, Union Street Wine serves up a selection that pays homage to local winemakers, as well as an eclectic mix of international makers, in both their wine bar and adjacent store.
"It's been such a tough year for everyone and hospitality in particular," said Leigh, "and to be named in the Top 50 with venues of such high calibre was enough for us. It's so great for Geelong too – we love being here, we love the people and we're so stoked to have won this award."
During the live broadcast, hosted at Johnny's Greenroom – the rooftop bar of King & Godfreyin Carlton (Melbourne), also announced were the members of the public that won the three prizes on offer for voting on the People's Choice, being a Liebherr wine cabinet, a year's supply of wine and some 'Henschke at Home' wine packs.
Acknowledging the hardships that the hospitality industry has faced in 2020, Wineslinger partnered with hospitality relief fund TipJar this year, with Young Gun of Wine donating over $2,500, as well as encouraging others to support TipJar – helping raise over $25,000 – to support those in the industry who need it most.
For the first time, each Wineslinger trophy winner received two immersive wine experiences – one hosted by Mike Aylward at Ocean Eight in Victoria, and one hosted by Prue, Stephen and Justine Henschke with Henschke Wines in South Australia – to give back to each venue team.
To see all the winners and finalists from the 2020 Wineslinger Awards, head to younggunofwine.com/wineslinger-awards for in-depth profiles.
With interstate borders set to reopen, we can't think of a better time to start planning visits to top wineslingers around the country.
The 2020 Wineslinger Awards are brought together with thanks to partners Cullen Wines, Henschke, Liebherr, Ocean Eight, Studio Round, Tahbilk and Young Gun of Wine.