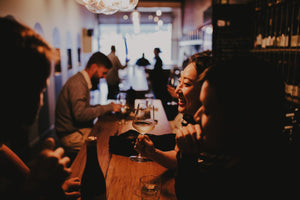 Unwind and Savour: Exploring Geelong's Vibrant Wine Bar Scene with Union Street Wine Bar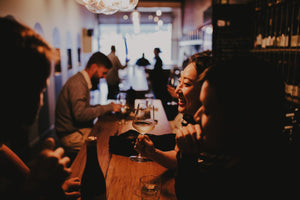 Geelong, a bustling coastal city in Victoria, Australia, is known for its thriving food and beverage scene, and one of its crown jewels is the Union Street Wine Bar. Situated in the heart of Geelong's vibrant wine bar scene, Union Street Wine Bar stands out as an award-winning establishment that offers a truly exceptional experience for wine lovers and connoisseurs alike.

Nestled in a charming heritage building on quaint Union Street, our cozy wine bar exudes warmth and sophistication, making it a perfect spot to unwind and savour some of the finest wines from around the region and beyond. With its inviting ambience, knowledgeable staff, and a curated selection of wines, Union Street Wine Bar has become a go-to destination for wine enthusiasts seeking a memorable experience.

One of the standout features of Union Street Wine Bar is its extensive wine list that showcases an impressive range of local and international wines. From crisp and refreshing whites to bold and robust reds, there is something for every palate. The wine list is carefully curated to offer a diverse selection, including rare and hard-to-find bottles, as well as unique and interesting varietals, ensuring that wine connoisseurs can indulge in their passion and discover new favourites.

But it's not just the wine that sets Union Street Wine Bar apart. The impeccable service and knowledgeable staff are an integral part of the experience. Our friendly and approachable team at Union Street Wine Bar are always ready to assist with recommendations, provide insights about different wines, and engage in meaningful conversations about wine and its nuances. Their passion for wine and commitment to delivering exceptional service elevates the overall experience and makes Union Street Wine Bar a true standout in the Geelong wine bar scene.

The atmosphere at Union Street Wine Bar is cozy and inviting, with a relaxed vibe that encourages conversation and connection. The heritage building adds a touch of charm and history to the ambience, creating a unique setting for enjoying a glass of wine. Whether catching up with friends, on a date, or simply enjoying some solo time, Union Street Wine Bar offers a welcoming environment where you can unwind, savour your wine, and create lasting memories.

As an award-winning wine bar, Union Street Wine Bar has been recognised for its excellence in the industry. With accolades and awards that speak to its commitment to quality and passion for wine, it has become a must-visit destination for wine enthusiasts in Geelong and beyond.

If you're looking to explore Geelong's vibrant wine bar scene, Union Street Wine Bar is a standout option that promises an unforgettable experience. From its carefully curated wine list and knowledgeable staff to its cozy ambience and warm hospitality, Union Street Wine Bar is a gem that embodies the essence of wine culture. Indulge in the pleasures of wine, unwind in its inviting embrace, and let the Union Street Wine Bar be your destination for an unparalleled wine experience in Geelong.