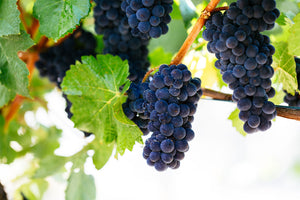 PINOT OF THE WORLD!!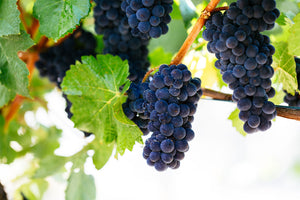 Pinot Noir as a variety is widely considered to produce some of the world's finest wines. It is known for its delicate flavors, ranging from cherry and raspberry to earthy notes, and its versatility in pairing with a variety of foods.
Pinot Noir grapes are grown in many regions across the world, from the famed French region of Burgundy, Germany's neighbouring Baden region, which is their most important region for Pinot, Oregon's Willamette Valley in the United States, and parts of New Zealand like the South Island's North Canterbury region. Each of these regions imparts unique qualities to the wine, making Pinot Noir a versatile and diverse grape.
The ethereal nature of Pinot Noir can draw you in and leave you enchanted by its charms. Every single wine on this list has that wow factor.
We are thrilled to be able to offer you this diverse range of Pinot Noir spanning the globe!
CRISTOM - OREGON, UNITED STATES
Cristom Vineyards was established in 1992 by the Gerrie family to grow and craft distinguished wines of place that honor individual sites and old-world techniques. Family owned thirty years later, we remain stewards of our east-facing volcanic hillside in the Eola-Amity Hills focused on growing benchmark Pinot Noir and Chardonnay.
Bringing together biodynamic and organic farming methods, we farm the land with the next 100-years in mind. Our winegrowing centers on the philosophy that the greatest expression of terroir produces the finest wines. The cornerstone of our winemaking is rooted in traditional methods – site selection, low yields, whole-cluster fermentation and native yeasts – to produce balanced, dynamic wines of intensity, structure and length.
This wine is a Cristom classic, 100% Pinot Noir, and exclusively from the Eola-Amity Hills, Oregon, USA.
The 2021 Mt. Jefferson Cuvée Pinot Noir is crafted predominately from our renowned estate single vineyards - Eileen, Jessie, Louise, Marjorie and Paul Gerrie Vineyard - along with fruit from some of our finest partner vineyards. The variety of sources imbues the Mt. Jeff (as it's affectionately known) with unique characteristics due to the diverse volcanic soils, elevations, and aspects. With 30 years dedicated to whole cluster fermentations and native yeasts, we consider the Mt. Jefferson Cuvée the embodiment of Cristom's respected winemaking style.
The wine is vibrant and fresh with popping acidity and an effusive strawberry and cherries character. With 46% whole cluster fermentation, the spice is effortlessly integrated into the wine with fine tannins. This vintage is simply outstanding.
WASENHAUS - BADEN, GERMANY
Weingut Wasenhaus is located in Baden, Germany. Christoph Wolber and Alexander Götze met in Burgundy during their wine studies at the local school in Beaune. At the same time, they were both working full time in some of the largest biodynamic estates in Burgundy such as those of Pierre Morey, Leflaive, Comte Armand... Shortly after becoming roommates, they worked out the plan to return in Germany and set up their cellar in Baden. In Christoph's home region, they looked for suitable plots and selected them carefully: one on the slopes of the Ehrenstettener Oelberg, and the other in the Ehrenkirchener Kirchberg. In recent years, they have bought several plots, some with very old vines. They grow their grapes,but also buy grapes from friends' companies with a similar philosophy that are used in the production of Gutedel. Their first vintage came out in 2016 and it was a great success. Christoph and Alexander perform gentle extractions, with very little punching down during fermentation, and occasionally stirring to ensure healthy fermentation from the start. Sulfur is used judiciously and is only applied after malolactic fermentation. The wines are all aged in oak barrels. 
Sourced from mainly sandy and loess soils. The Spätburgunder comes from multiple parcels, one part of the wine is fermented entirely de-stemmed, and a portion is fermented as 100% whole bunch in a classic open oak vat. Fermentation lasted between 15 to 18 days, and aged in used French oak barrels for 18 months. - Vomboden.com
PYRAMID VALLEY - NORTH CANTERBURY, NEW ZEALAND
The wines of Pyramid Valley are born in the dramatic soils and slopes of the Waikari Estate in North Canterbury and the Manata Estate in Central Otago. Waikari is a unique site where rich, rocky, limestone and clay-derived soils sit on high-altitude north and east-facing slopes. Here, we have more than 80 hectares with small plots of vines planted where the soils and aspect are just right. - Pyramid Valley
"Juicier than the Angel Flower pinot noir with more fruit than floral character. Quite a complex and appealing wine with a good structure of ripe, peppery tannins. A sappy wine that promises to develop well with bottle age. Impressive." - 96 POINTS Bob Campbell (The Real Review)
"Vibrant pinot noir with cherry, fresh herbs, blueberry and red flowers—a mix of floral and savoury characters. Aromatic, richly-textured and mouth-watering. Elegant with subtle power although quite tight with cellaring potential." - 96 POINTS Bob Campbell (The Real Review)
LOUIS BOILLOT - BURGUNDY, FRANCE
Louis Boillot, once of Gevrey, now of Chambolle, combines his talents with wife, Ghislaine Barthod. Their winemaking and cellar are fastidious; the wines are pure, ethereal, and grow in complexity and sensuality given cellar time. The vineyards are ploughed and farmed lutte raisonnée. At harvest there is a strict berry-by-berry selection and everything is de‐stemmed. Ferments commence naturally following a short cool pre‐fermentation maceration. The wines spend two winters in up to 30% new oak and are bottled without fining or filtration.
"The 2018 Gevrey-Chambertin Les Evocelles 1er Cru has a pretty bouquet of vivacious red currant, raspberry and crushed strawberry fruit, along with light rose petal notes and hints of quince and orange pith. The palate is very well balanced with fine tannins, and a keen thread of acidity lends real tension and precision toward the finish. This is one of Boillot's best 2018s. Drink 2023-2038." 91-93 points Neal Martin - Vinous