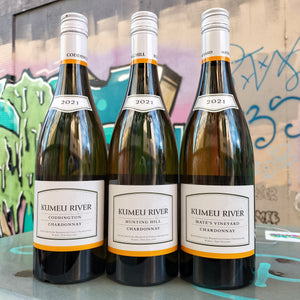 Kumeu River 2021 - New Zealand's Chardonnay Master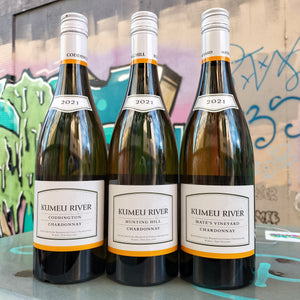 KUMEU RIVER 2021
History will see 2021 sitting very nicely in the trio of outstanding vintages: '19, '20 and '21. 2021 was my 40th Vintage at Kumeu, and

 

I have never seen a run of vintages of this quality before. Michael Brajkovich MW, Winemaker
If you enjoy Chardonnay, this producer simply must be on your radar. 
From the top single vineyard wines to the guilt-free mid-week quaffers, Kumeu River is a reminder of why the great wine producers are viewed so highly; They deliver incredible value with every bottle.
The accolades are global, with reviewers showing praise for this iconic winery.
This release is of the 2021 harvest, in which spring frost reduced yields by 30 to 40%; the quality, however, is excellent and a terrific example of the Kumeu style.
We only have a few bottles of these available and hope folks aren't disappointed if they miss out!
KUMEU RIVER 2021 VINTAGE REPORT
by Michael Brajkovich MW
The winter of 2020 was relatively mild and dry. Spring came early again, but there were frosts to contend with in late September, one, in particular, causing damage to many of our Kumeu vineyards.
Flowering took place well ahead of normal, and it was apparent that the season would be very early this year. Conditions have been quite dry for a while now. Total rainfall in 2020 was just over 800mm, compared to the typical year of 1200-1400mm. 
Harvest commenced on 5 February 2021 for the Crémant production, the earliest we have started vintage in living memory. The growing season rainfall was only sporadic, maintaining the dry conditions, and the temperatures were moderately warm, hovering around the mid to high twenties right through the ripening season. Usually, we can expect a few days over 30°C, but this year the maximum temperature was 29.2° on 9 December, and nothing came near that right through January and February. These relatively cool to warm and dry conditions allowed for slow grape maturation and the development of excellent fruit aromas and flavours. 
We completed harvest by 9 March, about three weeks ahead of usual. In Kumeu, the frost damage had lowered yields by 30-40%, but the overall quality was exceptional. The Chardonnay wines, and in particular the Single Vineyards, look incredible.