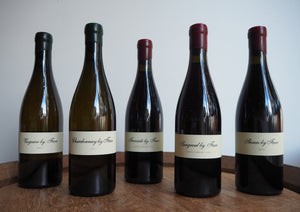 By Farr - Don't miss the Cream of the Crop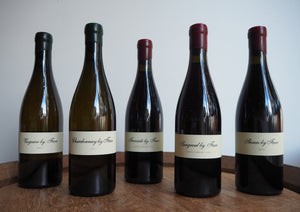 Our most requested producer; seemingly every week we have people asking us for Wine by Farr. Now is the time to snap up these bottles before they are all gone for another 12 months.
Why is the demand so high? Their rise to the absolute top of the winery rankings has been a pleasure to witness. A legacy of success that began with patriarch Gary Farr winning Australian Winemaker of the Year in 2001, and continues with his eldest son, Nick taking the reigns and duly awarded Winemaker of the Year in 2020; the winery was also just named #1 in Australia by respected authority Huon Hooke of The Real Review.
The hand of Farr is a distinctive one, whites of immense purity, drive and impeccable framework. Reds show a sophisticated kaleidoscope of complex spice, earth and fruit. Their power and depth are built in the vineyard, with fastidious attention to detail, a wealth of understanding the site accumulated over the family's 40+ years in the region, and sheer hard work.
There is no cellar door, the production is tiny, the global demand for these bottle is huge, the quality is "Grand Cru" in all respects.  
Every year these wines are awesome; we highly suggest you grab these while you can, and yes they are long-lived in the cellar if you care to age them but will deliver thrills for you no matter when you open one.