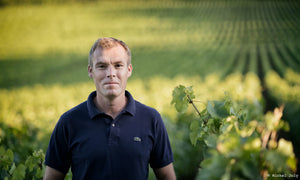 BENJAMIN LEROUX - THE MODERN FACE OF BURGUNDY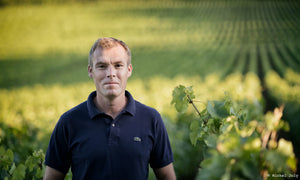 "
Benjamin Leroux is quiet and unassuming, but his wines more than speak for themselves … some of the most interesting wines being made in Burgundy today."
Antonio Galloni, The Wine Advocate
THE VINTAGE
Vintage 2020 was Benjamin Leroux's earliest harvest ever and it was also the earliest vintage in Burgundy since 2003. But that's where the comparisons with 2003 end. "It was a dry season, but not a particularly warm one," Benjamin told us, explaining that the nights remained cool, preserving brightness and acidity. Leroux had his eye on the 25th of August to begin harvest, exactly 100 days from flowering (Burgundy's respected tradition). Instead, the ripeness moved so quickly that Leroux, along with many top growers, started on the 20th. The first pick was in Volnay Santenots and the harvest was essentially complete by the end of the month. 
After such a dry year, ripeness and concentration of fruit were never going to be a problem: instead, it was the balance and freshness that everyone was wondering about. In the end, the worrying was for nothing; freshness and vibrancy are actually features of the vintage. In both colours, the energy of the wines is a surprising counterpoint to the wine's beguiling depth and intensity. 
Let's start with the reds. "The fruit was spotless, with great bunches and small berries," says Leroux. The dry conditions led to tiny bunches with very little juice in the berries. Yields in the Côte de Beaune came in at between 20 and 25 hl/ha (very low!) and somewhat better (30 and 35 hl/ha) in the Côte de Nuits. The colours are remarkably deep, the potential alcohols averaged 13.5% and, along with the perfect ripeness, the wines possess excellent natural acidity and powdery tannins. Although intense, there's already much pleasure to be found at the Bourgogne and villages end of the portfolio, although even here, the wines are sure to benefit from a couple of years in bottle. The 'big guns' will continue to improve for decades. 
In short, 2020 is another statement vintage from this first-rate address. And while volumes are low across the board, we have added several new cuvées (for Australia) to our offer, including our first allocation of Leroux's Beaune 1er Cru Les Cent-Vignes.  
As for the whites, Leroux believes that 2020 is one of the best white vintages he has ever produced, telling us, "This is white Burgundy at its very best." Take that! Having spent several weeks in the region earlier this year, we needed little convincing. The whites are indeed sensational. They have the ripeness of 2019, yet with much more zip and freshness. In fact, the vibrancy can remind one of 2017.
THE WINES
WHITES
2020 Benjamin Leroux Bourgogne Blanc $85
The Bourgogne Blanc is a mini-Meursault this year and is drawn almost entirely from estate fruit. The vineyards are Les Millerands, Sous la Velle and Les Belles Côtes, with each parcel well sited on the Côte. Unlike the vast majority of Bourgogne (from the foot of the hill, and across the D974), Leroux's vines are grown on limestone-rich terroirs, situated below the villages level vines of Meursault. There is also a little bit of fruit from Vosne-Romanée.
As usual, the wine was raised in 12- and 15-hectolitre foudres and 600-litre demi-muids for 11 months before finishing its élevage in stainless steel for four months. The large-format vessels allow Leroux to work with lower levels of sulphur. As always, this is brilliant for its level.
2020 Benjamin Leroux Meursault $208
Diam. Another bona fide estate wine this year, with the fruit hailing from Leroux's own vines in Moulin Landin, Les Criots, Bois de Blagny and Les Millerands. There's also some Clos du Village, one of the new parcels in Meursault that Leroux picked up following the 2017 harvest. Fruit from the white marls of Bois de Blagny accounts for 20% this year and brings incredible drive and salty/mineral backbone to the layered, fleshy Meursault fruit. Leroux tells us the Blagny fruit on its own is sometimes almost too zesty and mineral, but brings so much to the blend, especially in warmer vintages. He also told us the previous owner was not aware this parcel was entitled to apply for 1er Cru status, so it remains classified as village level.
Each of these sites is certified organic and managed with biodynamic methods. The oldest vines date back to 1944. Fermentation and élevage took place in a mix of 300-litre and 600-litre barrels before the wine was racked to foudre and stainless steel to finish aging.
"From domaine vineyards in Criots, Millerands, Moulin Landin, Clos du Village, Bois de Blagny. Pale lemon colour. Excellent tension. This is really top class, with the weight of fruit at the back of the palate, some fresh plums, very long with just the right thread of acidity. This is a first rate village Meursault." 91-93 points, Jasper Morris MW, Inside Burgundy
2020 Benjamin Leroux Meursault Les Narvaux $225
Diam. Narvaux is another of Meursault's highest vineyards, sitting above 1er Cru Les Genevrières. This comes from 0.10-hectares planted in 1975 at the top of the vineyard (Les Narvaux Dessus)—a parcel that's situated in a clos (Clos de Narvaux), right next to Dominique Lafon's vines. The soils here are very shallow and have plenty of limestone with a lot of iron oxide, giving the clay a reddish tinge. Although it's high, it's also south facing, which, along with the low yields, allows for excellent ripeness. It's also a beautifully managed vineyard, with all the work done by hand (without the aid of a tractor), by an 80-year-old vigneron. Leroux calls it 'a dream vineyard'. The 2020 is round and textural, yet the minerality is equally intense. There is around 5% Chardonnay Muscaté in the blend which brings brightness and lift. Only three barrels were made in 2020.
"Clear pale lemon colour. Just three barrels, none new, though the wood does still show on the nose. Fruit floods the palate, ripe but staying in white pears, the barest hint of muscat as well, long and charming. Very attractive, if not quite the tension of some vintages." 90-93 points, Jasper Morris MW, Inside Burgundy
REDS
2020 Benjamin Leroux Bourgogne Rouge $88
Screwcap. The roll call this year includes Bourgogne-level fruit from Leroux's key sources: the excellent Maison Dieu in Pommard, Mon Poulain in Volnay and Belles Côtes in Meursault. In 2020 these sites are complemented by 20% villages wines from St-Romain and Monthelie. There were also three barrels of Bourgogne from Vosne Romanée, but in terms of style, it's a Cotes de Beaune Bourgogne through and through. Leroux has always made it clear that it is his aim to exceed expectations with his Bourgogne-level wines. Everything about this release—the fruit intensity, purity, structure and length—screams excellent villages quality. The grapes were entirely de-stemmed, and maturation took place in 2,200 litre, Grenier oak casks, supported by a few 228-litre Burgundian barriques. There was next to no new oak used.
"A marvellous result, with a lovely plummy fruit, a hint of mineral and a bit of spice. The texture is totally Burgundian - light, ephemeral, but hauntingly long on the palate. Produced from a variety of parcels that total 3ha. The fruit is carefully fermented and aged in large oak uprights without racking." 92 points, Charles Curtis MW, Decanter
2020 Benjamin Leroux Savigny-lès-Beaune 1er Cru Les Hauts Jarrons $154
Natural cork. The vines here are owned by one of Leroux's close friends and are sited in the heart of the 1er Cru, on the east-facing, Beaune side of Savigny. This is the area from where the most elegant Savigny wines tend to derive—so perfect for powerful years. Like most of the terrain in the Côte d'Or, the soils here are clay/limestone, but the clay here is light and sandy. So, although there's more flesh here than in the villages cuvée—there is also greater finesse. The 2020 was fermented with only a pinch of whole bunch. It's an excellent value 1er Cru that always drinks well from release. But this will certainly benefit from at least short-term aging (3-7 years). 
"The 2020 Savigny-lès-Beaune Aux Jarrons 1er Cru has an attractive nose with dark berry fruit, crushed stone, briary and touches of Earl Grey. Quite complex. The palate is medium-bodied with firm tannins, fine grip with a vibrant and slightly minty finish. Very fine." 91-93 points, Neal Martin, Vinous
2020 Benjamin Leroux Volnay $195      
Natural cork. This year's blend was drawn from La Gigotte and Le Famines, both abutting the 1er Cru belt that lies below the village between Les Mitans and the D974. To this fruit, some declassified 1er Cru from Leroux's vines in La Gigotte, Mitans and Santenots was added. There was just a little whole bunch this year (mainly from the Gigotte parcel) with Leroux picking out the best-looking bunches at the sorting table. There's no denying that Leroux is a master of this village and once again this is a terrific release.
"There is a little declassified 1er cru in the blend. Attractive mid purple, the nose is quite restrained but has retained freshness to the fruit, good tannins which are not too dry and a classy long red fruit behind with some floral touches too." 88-91 points, Jasper Morris MW, Inside Burgundy
2020 Benjamin Leroux Beaune 1er Cru Les Cent-Vignes $225
This is our first allocation of Leroux's Les Cent-Vignes. Leroux has been working with a grower here since 2015. Convinced of the quality, he purchased the 0.5-hectare plot in 2021, so from next year's release, this will be a Domaine-owned bottling. The plot, on Cent-Vignes' grèze litée brown gravels, is planted to two parcels. There's a section of 50-year-old vines, as well as a young plot planted in 2016.
Leroux told us that the blend of the two parcels is complementary: the old vines bring depth and intensity while the younger parcel contributes freshness. Les Cent-Vignes is one of the first vineyards you encounter if you're heading west out of Beaune. Leroux told us that he is delighted to be working in the appellation and would welcome more sources "without hesitation". Beaune is certainly on the rise. As Jasper Morris MW has written on Beaune 2020: "Great wines from Ben Leroux in particular I thought this year."